I just wanted to share my excitement for upgrading the night before yesterday my PC, from opensuse 12.2 that I had for ages, to opensuse tumbleweed 20150107.
I did it from the network and everything went smoothly! I was so optimistic (or desperate) that I started the procedure and then I went to sleep. The next day I waked up, turned off the PC (it was on text console, no X running) and went to work. When I returned, it took only another hour of package installations and de-installations and It was done.
Here is my new desktop: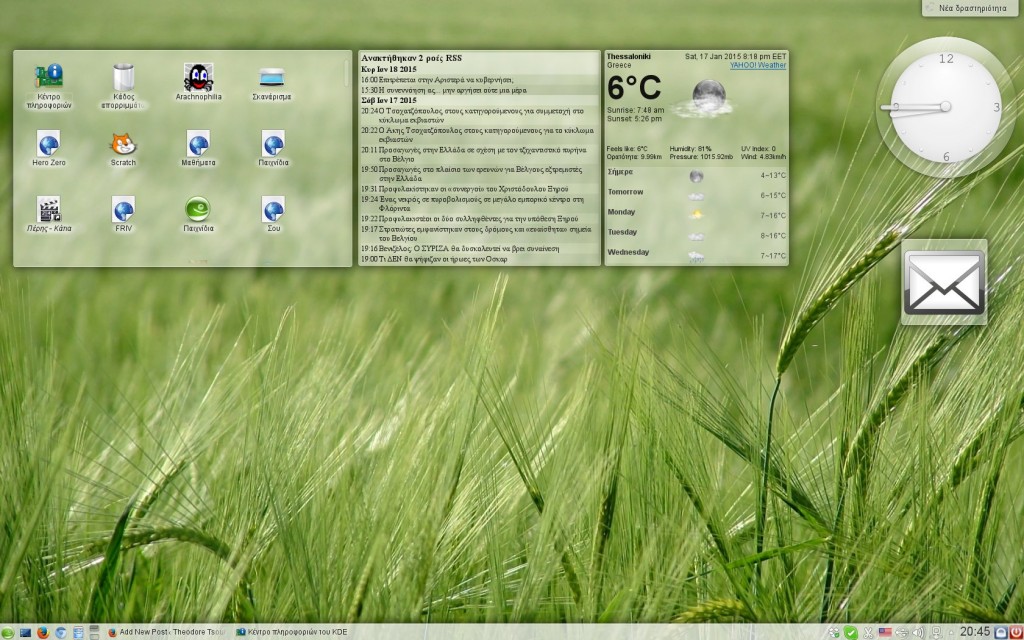 I decided to give Tumbleweed a go. I didn't have a rolling distro before, I had always stable releases, and I kept them long.
I hope I won't regret this choice. So far it seems great.
Have fun!